BULMERS sources the highest quality cider apples from several thousand acres of local orchards in Herefordshire. Click on our ciders below to find out more about each variant.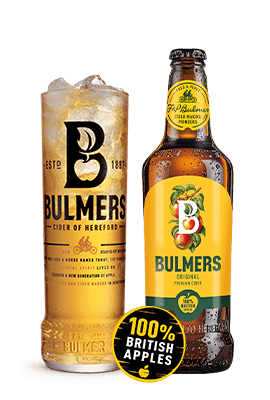 BULMERS ORIGINAL

Natural sweetness, all from apples. A medium-sweet cider, made with a delicate balance of sweet and sharp apples. Suitable for vegans.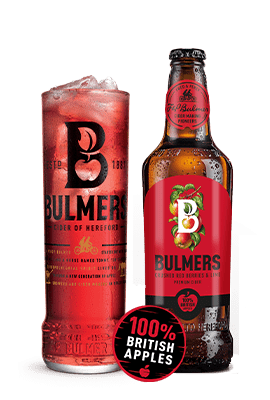 BULMERS CRUSHED
RED BERRIES & LIME
Our signature apple cider with the great taste of mixed red berries, cut with the refreshing addition of lime. Suitable for vegans.
Buy Bulmers at these retailers